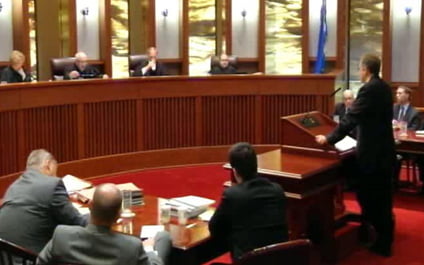 We represent multinational corporations, privately held entities and individuals in a wide range of commercial litigation matters before federal and state courts, administrative agencies, self-regulatory organizations, and in arbitration.
Our law firm takes a significant number of matters to trial each year. As such our attorneys are highly skilled and efficient in conducting the strategic and tactical preparations that can make or break a case.
Our litigation attorneys first perform extensive early case analysis to identify the case's strengths and weaknesses and determine the most effective means of achieving a favorable resolution, including if litigation can or should be avoided or settlement is advisable. We understand our clients' businesses and know how to prioritize litigation within the overall scope of their business operations. We leverage the latest litigation support technology to reduce client costs and improve efficiency.
We believe our success rate at trial and in ADR is exceptional. In reality, the overwhelming majority of litigation is resolved either through motion practice and/or settlement. Our trial preparation and confidence helps us file sharper motions and obtain more favorable settlements on behalf of our clients.
Our firm is routinely called upon to advise public and private companies and boards of directors in a variety of areas ranging from control and corporate governance issues to shareholder matters.