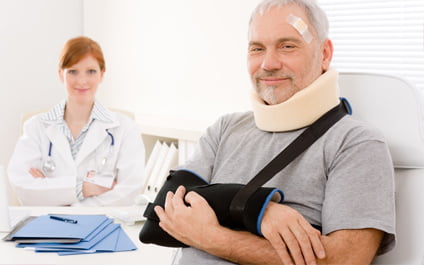 Our Firm has assisted innocent victims who have suffered serious injury or death due to the negligent conduct of others. We zealously represent those who need assistance through this difficult process, and most of our clients are referred by other lawyers and prior clients. Since our firm is very selective in the cases that we choose to handle, we can invest the necessary time and money required to maximize the recovery for accident victims and have consistently proven ourselves over the years.
Our attorneys have a great deal of experience in handling personal injury cases involving:
Car Accidents
Construction Accidents/Labor Law
Wrongful Death
Bicycle vs Car Accidents
Brain Injuries
Elevator Accidents
Motorcycle vs Car Accidents
Pedestrian Knock-Downs
Scaffold Accidents
Slip and Fall Accidents
Trip and Fall Accidents
Unsafe Premises
Unsafe Workplace Accidents
General Negligence
Police Brutality
We have handled catastrophic injury cases and understand how overwhelming it can be to be confronted with the financial devastation and suffering sustained by victims and their families. In order to achieve maximum results, we retain the very best experts including accident reconstructionists, engineers, medical doctors, nurses, economists, vocational experts, life care planners and any other experts required depending upon the needs of the case. This is because in every personal injury case the plaintiff must prove both liability and damages and expert testimony is required to obtain full justice for our clients. Each case has its own set of unique damages, including pain and suffering, lost wages, medical expenses, the cost of future care and other damages which must established to get the compensation you are entitled to. Our trial lawyers will leave no stone unturned to gather the necessary evidence and zealously prepare and prove your case at trial if it is necessary.